If you're on the hunt for a Range Rover vehicle, you're probably in the planning stages of the process and you're doing your research.  Good news!  You've come to the right place.  At Land Rover Parsippany, we offer many different services and pride ourselves on making your shopping experience friendly and efficient.
Range Rover Dealer West Orange, NJ
Range Rover Leasing near Edison, NJ
2019 Range Rover Evoque for Sale near Me 
About Our Dealership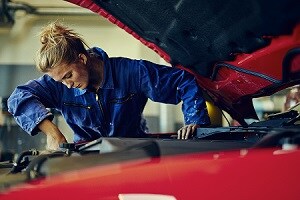 Not only are we looking to be the dealership from whom you purchase your Range Rover, but we want to make sure that you enjoy the process.  For this reason, we ensure that our entire staff - from our salespeople to our service technicians - is not only well-versed in our models but also that they also have the answers to any questions you may have as well as offering up service with a smile.
From our helpful online offerings to our service department, our dealership is here for the customers assistance and we are all happy to help in any way possible.  Whether you have a brief question or if you want to know everything there is to know about a particular model, a member of our staff will be available for you.
Our Service Department
Each one of our service technicians has been educated through our training program that allows them to become well-qualified to handle any necessary repairs on your vehicle, but also to have the expertise to diagnose anything they may detect.  We offer quick and easy online scheduling for your service appointments as well, for your convenience.
Our Inventory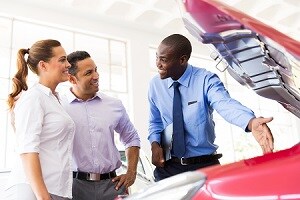 Each of the links provided will also walk our customers through how to run an online search of our available inventory.  You'll be able to narrow down our extensive inventory to the vehicle of your dreams with just the click of some boxes.  Find out more about what we have to offer by checking out the helpful articles on this page.
What You'll Find on This Page
Each link will offer a brief overview of the local area we serve and how you could keep yourself occupied in each location.  In addition to our background of the areas, we give our readers some helpful information about our dealership. 
Find out about services we offer, what you'll find in our waiting area during your vehicle's maintenance appointment, and how our finance department works.  Want to know what we have to offer as well as what the surrounding area is all about?  Click on the links provided for more info!