The Range Rover sub-brand is ever-expanding, having extended from the classic model, first launched in 1970, to the newer Ranger Rover Evoque, Velar, and Sport. Luxury SUV shoppers in Parsippany, Mendham, and Morristown won't just need to choose a model: They'll need to find their ideal trim level.
Check out our Land Rover Trim Levels !
That's why Land Rover Parsippany has put together these Range Rover trim level comparisons. Read them to learn which features make an appearance on each trim of your favorite Range Rover model(s). If you have any questions, feel free to drop us a line today!
When Should I Do Trim Level Research?
Trim level research typically comes late in the game, after you've narrowed down your options to a model (or models) you like. If you're still undecided on which Range Rover model is right for you, you may want to start with our libraries of car reviews and car comparisons.
On the other hand, if you know your model, trim level comparisons will take you to a finely detailed level. Trim levels are often vastly different from each other. The more you know about each Range Rover trim, the better equipped you'll be to choose a ride that'll keep you happy in the long run.
What Our Trim Level Comparisons Cover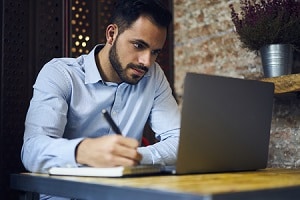 If you've been wondering just how trim levels differ, rest assured that you're not alone. Within a model, each trim has a unique set of features. Everything from the powertrain to the infotainment system to the design cues can be altered across trim levels, leaving you with rides that may look the same at first glance but are really very different. 
Our articles will cover everything you need to know about major differences within models, including:
Comfort & Convenience Features
Infotainment System Capabilities
Engine and Transmission Options
Off-Road Performance Features
Start Your Range Rover Trim Research!
At Land Rover Parsippany, we want to make sure Mendham, Morristown, and Parsippany drivers have all the information they need to make a reasoned decision. When you're ready to get started, simply choose the Range Rover trim level comparison that interests you most.
If you want to learn more or even test drive your favorite trims, stop by our showroom or give us a call! We look forward to working with you.