Signing up for a lease is a great way to get behind the wheel of a stylish and dependable Range Rover. If you're interested in Range Rover leasing near Mendham, NJ, head over to Land Rover Parsippany and check out their lease deals.
About Mendham NJ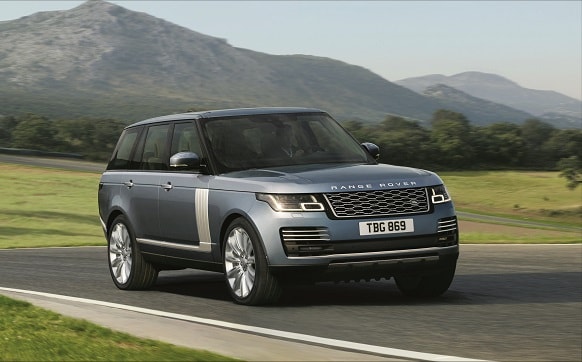 Mendham is one of northern New Jersey's most beautiful and affluent communities. There are lots of stylish homes around town, while the Morristown National Historical Park is just down the road and offers plenty of scenic drives. With a luxury SUV like a Range Rover, you'll be able to cruise around town or through the woods of North Jersey in style.
Range Rover Dealership Inventory
Our dealership features a large inventory of Range Rover SUVs available to lease. Each one features standard all-wheel drive and refined luxury inside.
If you're interested in a classic, take the iconic Range Rover for a spin. It delivers a fantastic balance of traditional style both inside and out, plus it sits high on a versatile drivetrain and suspension, so you'll be able to conquer any terrain.
To add some exciting and agile handling to the mix, check out the Range Rover Sport. This midsize SUV has lots of power under the hood and was designed to give you a fun drive with athletic handling.
Drivers who are interested in a balance of off-road capability and efficiency should look to the sleek Range Rover Velar. In addition to its unique streamlined design, it delivers great fuel economy on top of the same durable drivetrain.
Benefits of Leasing a Range Rover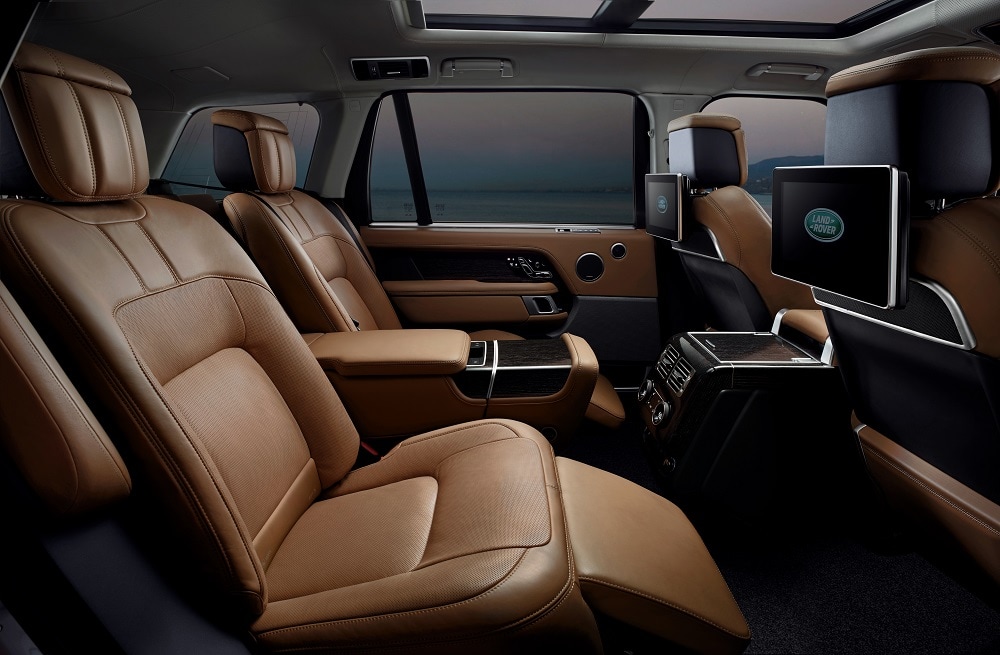 Leasing offers a different kind of opportunity to get the keys to a luxury SUV. First, you'll agree to a lease term that's usually 24 or 36 months long. You'll have the vehicle for the next few years, then return it to the dealership. Getting your SUV this way has some distinct advantages.
First, it makes upgrading easy. If you've been driving a Range Rover Evoque and your lease is up, you can conveniently start a new lease with the latest model.
On top of letting you get a brand-new car every two or three years, leasing gives you a chance to change what you're driving. So, if you decide you need more cargo room, your next lease can be a different model like the Range Rover Sport instead.
Choosing to lease can even save you money. Since leasing is only a short-term commitment, you won't have to pay off the full value of the vehicle like you would if you'd decided to buy. You'll only owe what it's worth during your term. This means you usually won't have to make a down payment.
Range Rover Lease Deals near Mendham NJ
Visit Land Rover Parsippany to test drive one of our luxury SUVs and learn more about Range Rover leasing near Mendham, NJ. Our friendly staff will help you find the vehicle that offers everything you want in your next lease.
Once you decide which one you want to drive for the next few years, you'll meet with the experts in our finance center. They'll be able to discuss terms and go over our Range Rover lease deals with you.