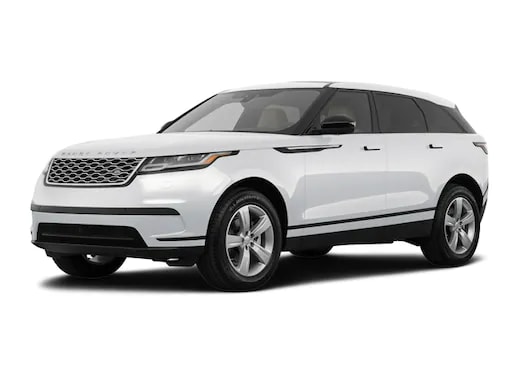 New Vehicle Specials
---
If you have your eye on a Land Rover, that may mean you enjoy gazing at a sunset resting against the Pine Barrens. What if there were a way to enjoy its luxury but have the wiggle room to spend an extra day with your feet buried in Jersey Shore sand?
There is. Drivers throughout Parsippany, Mendham, Morristown, Florham Park, and Franklin Lakes, NJ, can benefit from New Vehicle Specials at Land Rover Parsippany. Read below to find out how.
---
The Value of New Vehicle Specials
Finding the right special makes it easier to buy the vehicle that empowers your lifestyle. If you want to drive a new Land Rover or Range Rover, a special does more than create financial freedom. It also opens a window of opportunity. You can use this window to see more of the Garden State.
You can spend more time enjoying the refinement of an SUV like a Range Rover. Drivers can sink into graded leather seating and relish a soothing experience on every trip.
An SUV like a Range Rover also provides the chance to explore. Its All Wheel Drive (AWD) design supplies power to all four wheels. This lets drivers explore off the beaten path with swagger.
Speak with a member of our team about New Vehicle Specials. They can give you the chance to slide the phone into airplane mode and fly to remote corners of New Jersey.
---
Lease Specials for New Vehicles
You can also lease a new vehicle. Pouncing on a lease special for a new vehicle lets you seize the moment. Drivers can take the latest technology and performance on their next road trip.  
The term of a lease typically lasts two or three years. A lease special can secure a deal that's right for your budget.
Finding a special that helps you lease a new vehicle also creates peace of mind. The warranty of a lease can cover the cost of service appointments. This results in the ability to plan your trips with confidence.
What if you enjoy the whiff of that new-car smell? When your lease is complete, you can simply hand in your keys. If you enjoyed taking advantage of the latest technology and performance, you can ask a member of our team about lease specials that turn the new-car smell into the new normal of your driving routine.
---
Our Finance Center Team Can Help You
Drivers can speak with one of the experts in our finance center to learn about New Vehicle Specials. You can also learn whether buying or leasing is right for you. They'll work with you to identify the strategy that fits your plans.
How can you chart your financial course? You can use our Payment Calculator to see how a special fits into your monthly budget.  
Which special is right for you? Complete our secure Finance Application to find out. This helps our team learn about you. We'll be able to start the conversation and find out if you're eligible for any New Vehicle Specials.
---
Contact Our Team
New Vehicle Specials let drivers find value in a luxury driving experience. This can allow you to spend more time having fun in Parsippany, Mendham, Morristown, Florham Park, or Franklin Lakes, NJ.
Are you eligible for one of our New Vehicle Specials? Contact our team to find out. 
---