There's a lot that goes into Land Rover service, and we're happy to provide it all for you here at Paul Miller Land Rover Parsippany! When you need auto repair or maintenance near Parsippany, Wayne, Newark, or Montclair, our Service Center can be your go-to resource in the region.
We pride ourselves on the timely, accurate, and reliable service we deliver, always with the concerns and needs of customers like you front and center. We're excited to give you a closer look at everything we do here at our center!
The Importance of Preventative Maintenance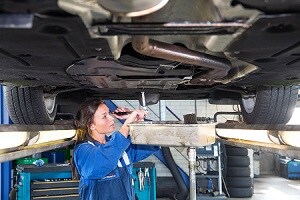 We have the technology and technicians to handle auto repair at every stage of the game, but we cannot stress enough the importance of catching problems while they're small-or even before they begin. And, the best way to make that happen is with preventative maintenance.
Want to avoid dangerous blowouts and make your tires last longer? Make routine tire rotations a part of your maintenance schedule.
Trying to circumvent expensive engine/transmission repair or replacement? Have transmission fluid level checks and oil changes performed regularly.
Looking to stay safe on the road? Get your brake inspections done and feel confident that you can stop on a dime when you need to.
What You Can Expect from Our Service Center
When you need any of the services listed above-and many more-the technicians at our Service Center are more than up to the task. They're certified and specially trained to work on Land Rover cars, although they have the experience to work on any make and model that comes through their doors.
Need advice on following the proper Land Rover maintenance schedule? Our team can help you plan out exactly when to perform every service from spark plug replacements to air filter changes, to keep your car running at its best. We put our expert knowledge to work for you!
Quality Land Rover Parts & Auto Maintenance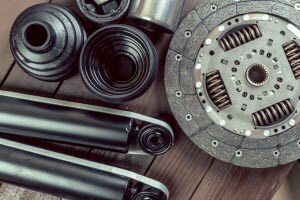 We stake our reputation on the quality and reliability of our repairs. How do we ensure our own very high standards are met? It starts with the leading-edge technology you'll find in our shop, from our diagnostic equipment to our precision-oriented repair tools and processes.
When we're working on your vehicle, we'll do everything we can to extend the life of your original parts. But if new parts are needed, you can rest assured that we'll only use genuine OEM parts that are designed specifically for your vehicle, whether it's a Land Rover or another make or model.
With genuine Land Rover parts, you can count on a good fit and high performance for the long haul. It's just another way we put excellence first!
Schedule Land Rover Service at Our Dealership  
When you need maintenance on your Land Rover car or any other vehicle, make an appointment at the Service Center at Paul Miller Land Rover Parsippany. You can find us right here in Parsippany, NJ, and we serve drivers from Wayne to Newark to Montclair and beyond.
Bring in your car, and we'll have your auto repair and maintenance work done before you know it!