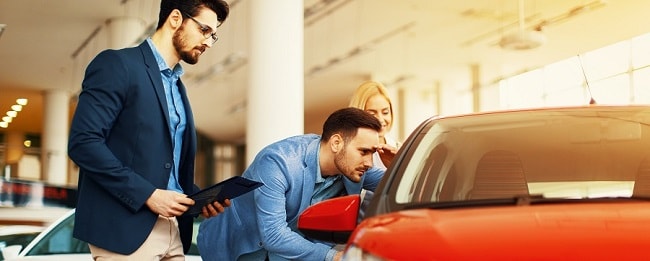 When you're shopping for a Land Rover, you're shopping for a precision vehicle that is a cut above the rest.  For our customers looking for a Land Rover dealer in Montclair, NJ, we want to offer a shopping experience that is unparalleled and for that reason, we have assembled a team of proficient and personable people to help you in your next car shopping experience.
At Land Rover Parsippany, we know how exciting this next step in your life can be and we just want to be a part of that excitement.  Our staff is always on hand to help answer any questions you may have or sit by side as you test drive vehicle after vehicle.  Whatever you want, we're prepared to help.
About the Area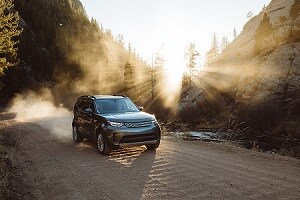 In a picturesque location on the East side of the Watchung Mountains lies the town of Montclair, New Jersey.  Boasting a great view of the Manhattan skyline from some elevations in the town, people come to Montclair to get the best of both worlds.  With nature all around, including several streams and the incredible backdrop of the mountains, this is a great spot to settle down with a family.
If you're a fan of HBO's drama, The Sopranos, Montclair is going to look a bit familiar to you, as the town was used for many different filming locations.  The hit show spanned six seasons and several different streets in the Montclair area showed up in the show in all their glory.  It serves as a great stop-through city for film and TV buffs if you're visiting the area.
Our Land Rover Dealership: Montclair, NJ
We have dozens of different Land Rover vehicles on our lot, just waiting to be your next new car.  From the Range Rover to the Discovery, our SUV selection is sure to please even the most discerning driver.  Our team is more than prepared to walk you through the benefits of each vehicle in an effort to help you make your selection.
Once you've chose your vehicle, you'll be handed over to our finance team.  To get the ball rolling prior to visiting the dealership, we offer an online financing application that our experts can have on hand when you come see us.  We have developed strong lending relationships with many different banks and we are dedicated to getting you financed for your dream vehicle today.
Service Department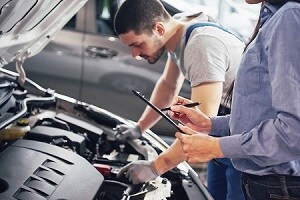 Whether you're buying a brand new or a pre-owned Land Rover vehicle from our lot, the key to keeping it in optimum condition is to keep up with the maintenance.  Luckily, we have a service center right here on our lot, so your routine maintenance appointments will be convenient, and you'll see some familiar faces each time.
Our service professionals are highly qualified and impeccably trained to service any issue that may arise with your Land Rover, from flat tires to more complex repairs.  However, we hope to only see you for the milestone appointments.  When your oil needs to be changed or the tires need to be rotated, you'll want to conveniently schedule an appointment online and come meet our service staff.
Your Montclair NJ Land Rover Dealer
At Land Rover Parsippany, we have a team full of people who want to help you get behind the wheel of your Land Rover today, but our dedication doesn't stop there.  We also want to make sure that you're able to enjoy your new vehicle for a long time to come.  Contact our team today and let's get this exciting process started!