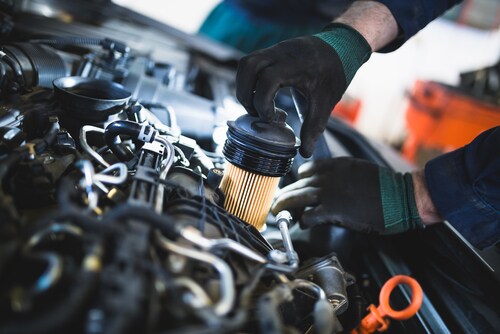 Knowing when to have your car serviced for various routine maintenance will help you continue to keep your car in top shape as your cruise around Parsippany, Mendham, Morristown, Florham Park, and Franklin Lakes.

One part in particular that will need to be changed every so often is the air filter. So to help you know how often to change the air filter in your car, our team at Land Rover Parsippany wanted to provide you with a guide for how to properly maintain your air filter.
What Does the Air Filter in My Car Do?
As you drive, air enters in and out of your engine. And to stop debris and other particles from getting into your engine, the air filter is designed to catch that dirt. This will help protect your engine from being damaged, and ultimately help it last longer.
Once the air filter becomes clogged up, since it's constantly catching these various particles, it's important to have it changed. This is because it won't allow air to flow at its normal rate out of the engine and can create a vacuum, sucking in dirt through the filter.
And when dirt gets into your engine, this can damage various parts that are vital to your car's performance, like the pistons and cylinder walls. Your engine might even consume more oil if this starts to happen, too, which will require you to change the oil more frequently.
When You Should Change the Air Filter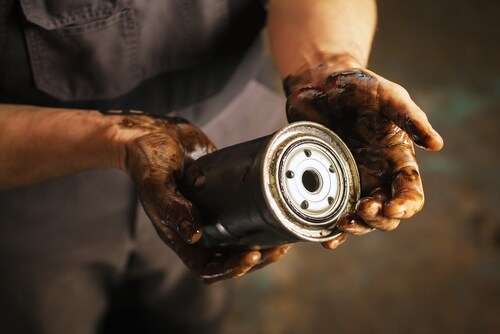 In order to prevent this damage from happening and keep your engine as clean as possible, the air filter will need to be replaced every 15,000 to 30,000 miles. To figure out where in that range your specific air filter should be changed, you'll need to analyze your daily driving conditions and how they might affect the air filter's durability.

If you happen to drive on dirt, gravel, or any unpaved roads, your air filter will be working much harder catching all the debris that is kicked up on these roads compared to a paved road. This will result in your filter needing to be changed more often. Even if you don't drive a lot, time can age the filter as it becomes brittle after a while.
Symptoms of a Dirty Air Filter
There are some subtle symptoms you might notice that can indicate that it's time to have your air filter changed. If your fuel economy drops off a bit or if you notice a lack of power when you accelerate hard, this could be because the air filter is no longer clean.
Your check engine light might even come on your dashboard when the air filter has become too dirty.
Inspect Your Air Filter
Each time you have your oil changed, it's good practice to have the air filter checked as well. When you have your car serviced at our dealership, our technicians will make sure to do this and let you know of the condition of your air filter.
Get Your Air Filter Properly Changed
When you need to have your air filter inspected and/or replaced, you can bring it into our service center here at Land Rover Parsippany.
Our experienced technicians can quickly remove the old filter and replace it with a clean, OEM filter to ensure that you're getting one that fits properly and will last you for plenty of miles out on the roads of Parsippany, Mendham, Morristown, Florham Park, and Franklin Lakes!