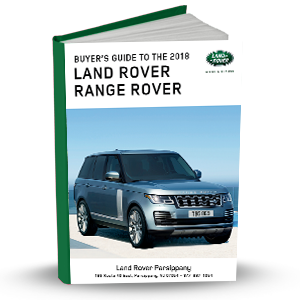 For many years, the Range Rover has been a significant display of the utmost in quality and refinement, and now you're shopping for one.  Congratulations!
While the experience of hunting for a new vehicle is super exciting, you wouldn't want to miss any details, and for that reason, you need our new eBook. 
This buying guide features an easy-to-understand and comprehensive breakdown of what you should expect from the 2018 Land Rover Range Rover including:
Trim Levels
Sound System
Towing Capacity
And more!
The 2018 Range Rover is the pinnacle of a fine driving experience, but to find out if it fits your requirements, download our free eBook today!